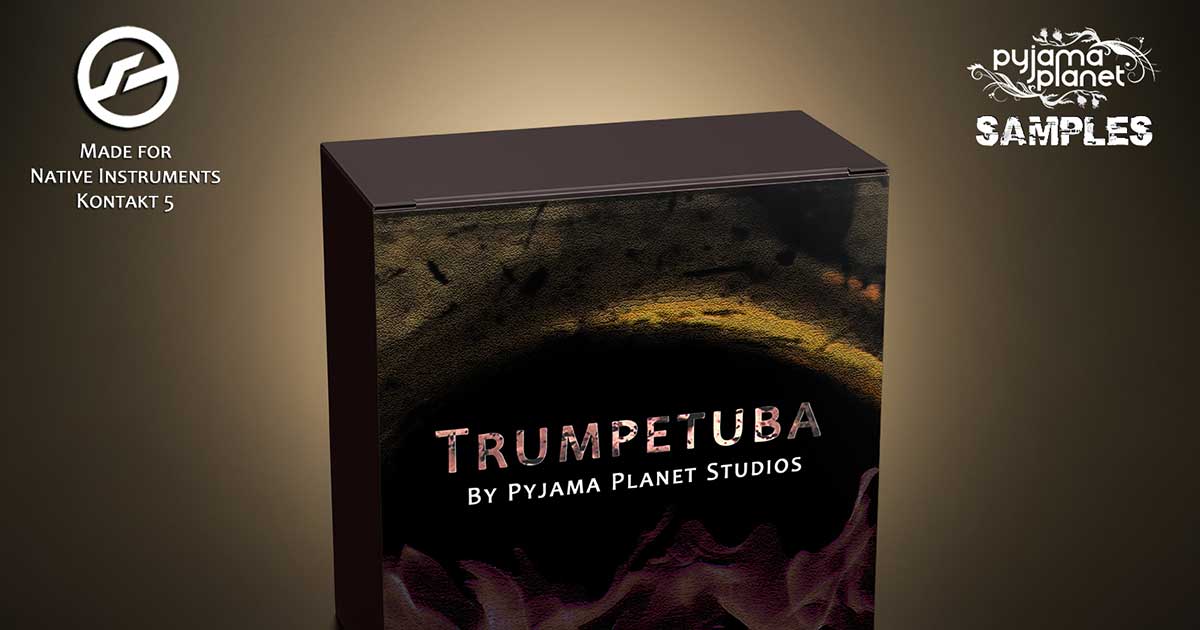 Trumpetuba – Free Kontakt Instrument
An Orchestral Synth Pad that sounds like multiple brass musicians playing in a stadium.
Aggressive in the top end, and beefy in the low end.
Trumpetuba is an expressive synth pad made from live trumpet samples. Like having a stadium of Brass players at your fingertips.
We manipulated live trumpet samples that resulted in a product we have come to love using.
This orchestral synth pad allows you to create music that is majestic, powerful, and even haunting at times.
Use as short stabs, or long powerful notes; as backing music or the primary melody.
Great for:
Epic music
Trailers
Adventure music
Horror music
Ambient music
Features:
Fully functional Kontakt 5 Instrument / Sample Library – requires full version of Kontakt 5.8 or above
3 velocity layers, differing in tone
"Attack" knob – controls the length of time it takes for the sample to start/fade in
"Release" knob – controls the length of time it takes for the sample to end/fade out
"LPF" knob" – Low Pass Filter. Controls the amount of high frequencies that are cut off
"Reverb" knob – controls the amount of reverb sent to the master bus
Samples stretch 85 keys
8Mb file size download
Please note that as this is a Digital Download, we cannot grant any refunds. Please ensure that you have the FULL VERSION of Native Instrument's Kontakt 5.8 or above