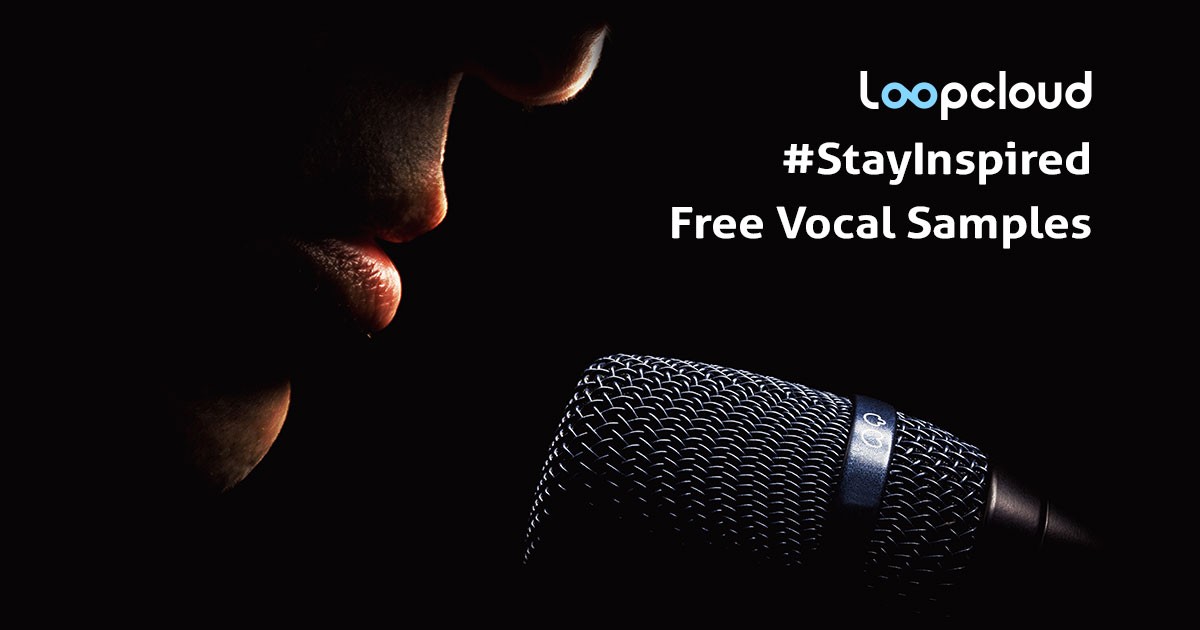 Stay Inspired Vocals – #StayInspired
#StayInspired
#StayInspired
Stay Inspired Vocals is a special collection of over 380 vocal loops and spoken phrases which comes exclusively with Loopcloud for a limited time.
No less than fifteen top tier sample labels have taken part in this unique giveaway, supplying vocal samples between 60 and 176BPM for producers of House, Techno, Garage, Trap, Hip Hop, Drum & Bass, World music and much more.
Exclusive Loopcloud #StayInspired Offer:
Start your free 30 day trial and get:
1 GB Exclusive Stay Inspired Vocal Pack
1 GB Loopcloud Welcome Pack
30 Day Subscription to Loopcloud Studio
Access to 4 Million Sounds
300 Points to Spend on Sounds
Loopcloud DRUM and PLAY plugins
If you already use Loopcloud the free vocal samples should be in your account.
All you need to do to get the free samples is to sign up for a free 30-day trial and you will also receive a free Welcome sample pack containing 1 GB of 100% royalty-free samples to download and use along with 750 free samples a month. If that wasn't enough you also get over 300 store points that can be spent on getting additional samples.
A valid email address is required to complete the registration process and start your free trial.
Also, should you decide not to continue with your subscription after the trial, the sounds will still be available in your account after canceling your Loopcloud trial period.
About Loopcloud
Loopcloud gives artists the power to be original. The revolutionary app and plugin lets producers slice, edit and pitch millions of samples. They can also audition loops, making crucial edits in real-time. Musicians can organise and analyse their own sample collections, alongside sounds by Loopmasters and their partners. Importantly, these features allow producers to do everything in one place – the music never has to stop. This software is designed to make writer's block a thing of the past. With Loopcloud, everything is possible.