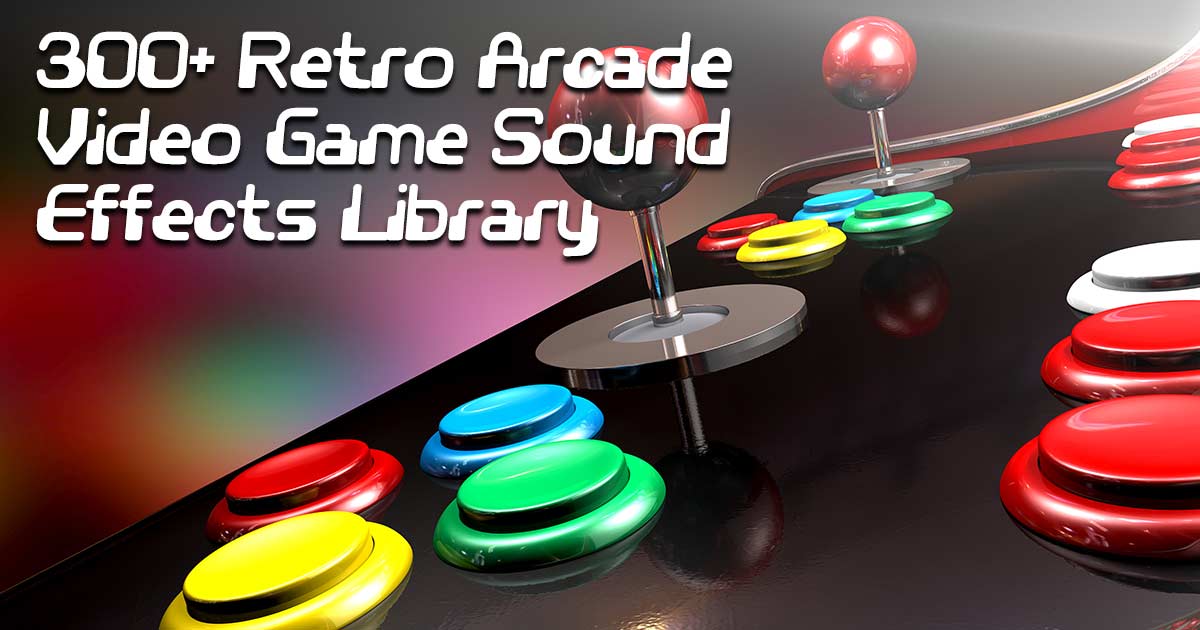 300+ Free 16-Bit Retro Arcade SFX
Vintage Sound FX For That Retro Vibe....
Grab this free pack of over 300 original sound effects inspired by the retro arcade games of the late 80's/early 90's. New sounds are added by Motion Monkey on a regular basis.
Free to use, even in commercial projects.
The Motion Monkey Free Retro Arcade Game Sound Effects Pack v1.0.4 by The Motion Monkey is licensed under a Creative Commons Attribution 4.0 International License.
Contains:
Explosions (great for shoot 'em ups)
Weapons (including guns, bombs and weapons of a more space/sci-fi nature)
Impacts (great for beat 'em ups/hack and slash/brawler hits, including hand to hand combat and battle sounds)
Character sounds (grunts and moans for attacks, player hit/hurt, deaths, horror sounds, etc.)
Arcade style voice sounds (including "Game Over", "Power Up", "Bonus")
Vehicles (car, engine, helicopter, etc.)
A massive collection of miscellaneous classic video game sounds (including generic retro arcade sounds suitable for: menu/ui buttons, insert coin, collect/pick up, jump, start, win/victory, failure, bonus/scoring, game over, beep, swipe, click, electricity, magic, level up, ufo etc.)