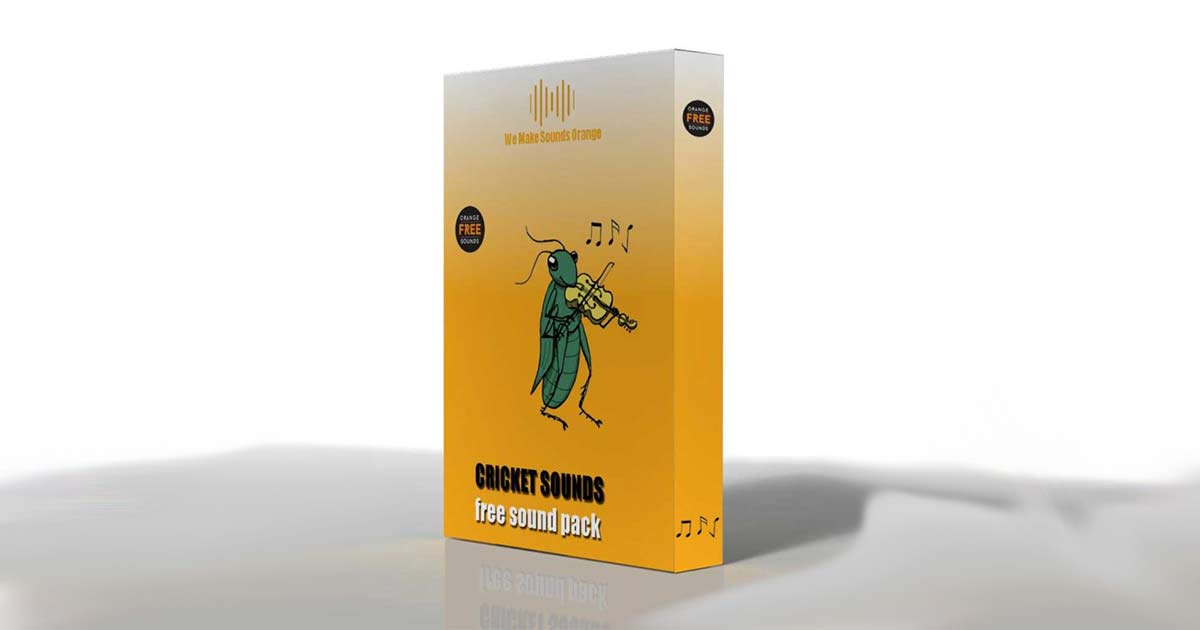 Orange Free Sounds: Cricket Sounds
Everyone needs Cricket samples don't they?
Summer is here (at least in the Northern Hemisphere). What is your first thought when you hear the word "summer"? Let's guess: travel, sea, golden sand….
But somewhere in the background, you will probably hear – Cricket Sounds. You will hardly find anyone that doesn't like to hear crickets chirping in a hot summer night. Also, it's widely used in the movies (regardless of the genre).
This time we decided to record cricket songs and produced again a completely new Free Sound Pack in high quality WAV format, as the rest of OFS Sound Packs and free for commercial & non–commercial use (under Licensing Terms below).
Recorded in 2 years period, various places, mainly during night. Almost all sounds are loopable.
Just relax and enjoy, 100% nature sounds are best for it.
Recording Equipment
Zoom H5 Handy Recorder and Zoom h4n
Technical details
Author: Orange Free Sounds
Inside "Crickets Sounds Pack": 12 sounds in total
Quality: WAV 41,000 hertz, 16 bit
Length: 12:51 minutes
Size: 108 Mb