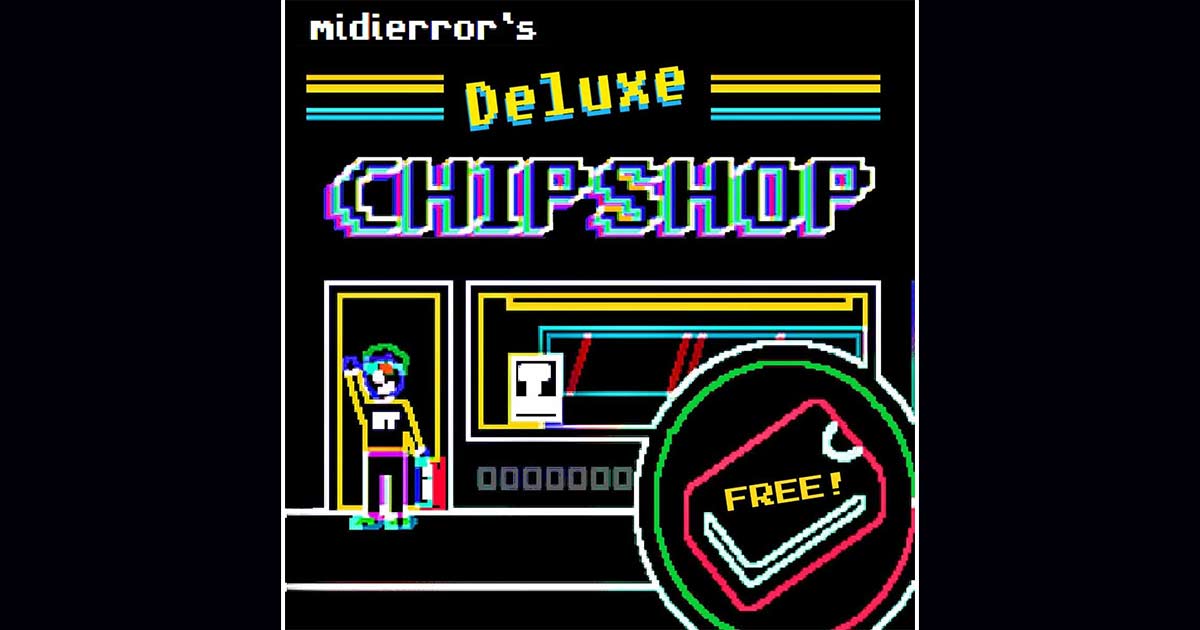 Midierror Chipshop Deluxe
590MB of sounds, recorded, prepared and organised for instant deep-fried retro goodness...
Download this unique collection of over 1000 samples recorded from the Commodore 64, Atari ST, Original Gameboy and Pocket Operator Arcade! Re-released and remastered, this expanded deluxe version features the all original content, plus loads more from the archives and some brand new additions!
The Deluxe Chipshop comes with 590MB of sounds, recorded, prepared and organised for instant deep-fried retro goodness. Feast upon a huge number of One Shots, Loops and Multi Samples, created using original chiptune hardware running CynthCart, MESSIAH, Retroskoi, Nanoloop, LSDJ and the Atari Sound Effects Generator and more!
Step inside the ChipShop to see midierror cooking up over 700 one hit samples including Synths, Leads, Chords, Basses and Arps to fry-up some solid melodies, including 308 Drum Hits, with Cymbals, Snares, Rides, Kicks, Hats, Percussion and Toms neatly organised to bring big beats to the street. In excess of 190 sound effects are included with 31 white noise samples and 16 digital vocal samples to mix things up.
There are over 130 Loops to shake up the plaice, with Drum Loops, Synth Loops, Combo Loops, Percussion Loops and FX Loops to start throwing in the deep fat fryer. Each one has been key-labelled and comes at 120, 140 and 175 BPM.
You'll hear why the Commodore 64 SID chip is so legendary, with its warm and punchy sound – alongside the Atari ST YM2149 Chip, delivering a cleaner, more digital tone and the DMG Gameboy sound chip pumping out warm lows and ASMR inducing highs! This Deluxe Chipshop now features the Teenage Engineering Pocket Operator Arcade, a faithful modern-day Chiptune machine, which delivers a frantic pace to the proceedings!
This gigantic collection has been organised for ease of use, with all files categorised, named and optimised to aid your workflow – ensuring you'll find chiptune magic to inspire Electro, Synthwave, House, Techno, Drum & Bass, Electronica, Cinematic productions.
If you'd like to support midierror's work and future freebies please donate here: www.paypal.me/vectretechnologies