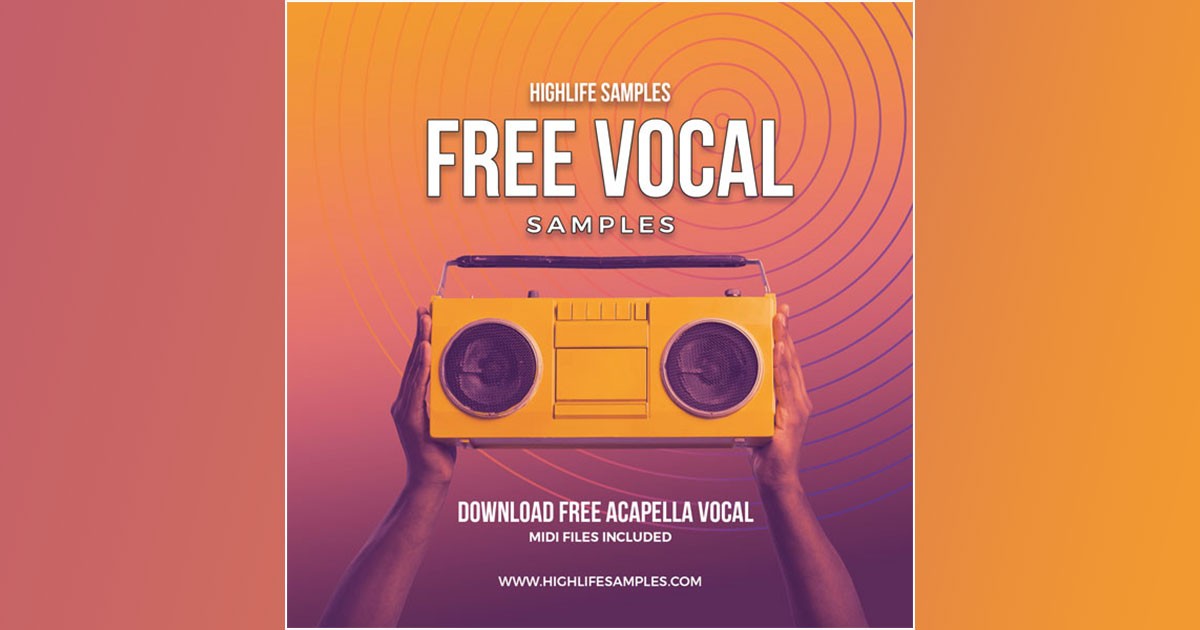 Highlife Samples: Free Vocal Samples
100% royalty-free female vocals that are perfect for music production...
This free vocal sample pack contains 100% royalty-free female vocals that are perfect for music production. These vocals are high quality, well recorded, and ready to use in any DAW including Logic Pro X, FL Studio, Ableton Live, Pro Tools, FL Studio, Garageband, etc.
The free vocal samples are provided in the WAV file format which is compatible with all major digital audio workstation software. Midi files included also. MIDI files are a quick way to edit and create your own melodies in minutes, assign your favorite VST or hardware, and import the MIDI files, without any audio limitations.
This free vocal sample pack is suitable for EDM genres likes: Trance, House, Progressive, and Future Pop. There are three individual vocal parts, two verses and one chorus. This would make your song sound great as a complete song structure.
Benefits for using vocal samples
1. You can use the vocal samples for your music productions and you can sell your track via Beatport, i-tunes, and any other music store.
2. Chop these vocal samples into slices and create chop vocals.
3. Use the dry vocals as an experimental for adding your own fx chain and see how it sound as a final result.
4. Use the wet vocals directly into your project without adding any extra fx.
Please note: If you are already a subscriber and you want this free pack, then click on the subscription email that we already sent you when you subscribed. You will find this sample pack in the list.
Free Sample Pack Contents:
5 Vocals(Dry /Wet)
5 Midi Files