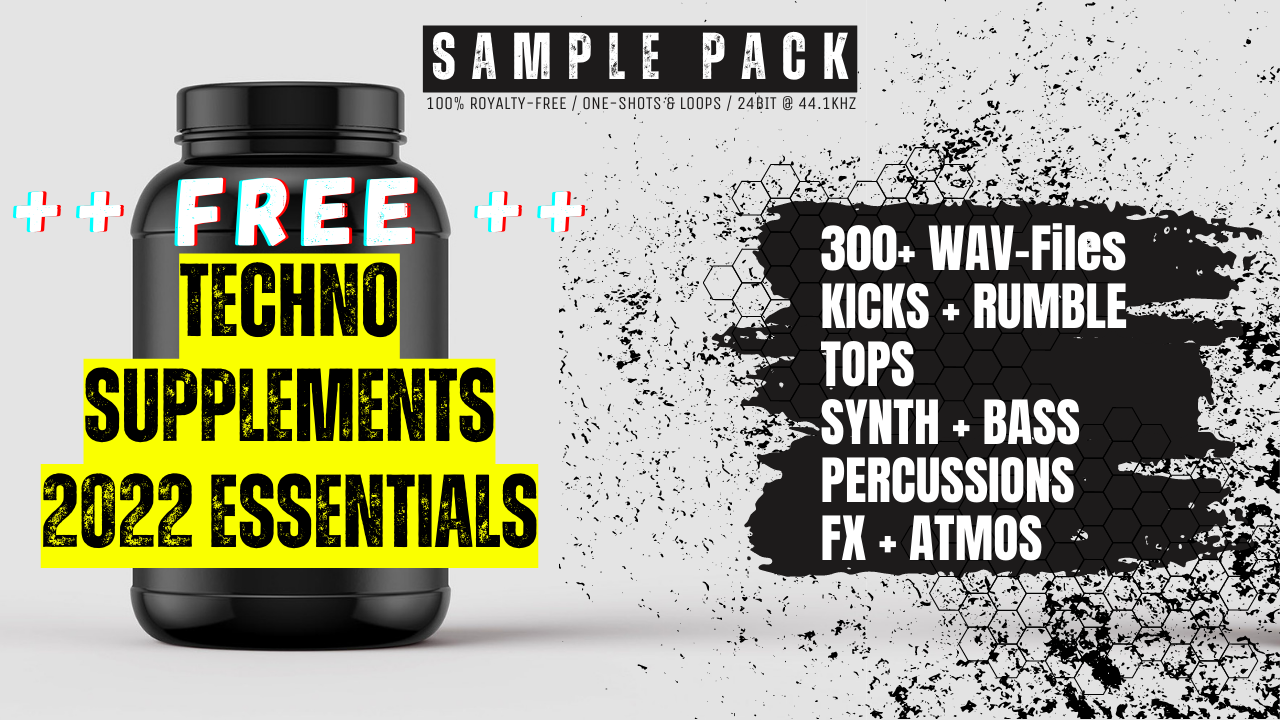 Free 2022 Techno Essentials
300+ free Techno samples in 24bit @44.1kHz format for maximum impact and clarity...
The 2022 Techno-Essentials contains all vital elements to build the foundation of your next techno production.
From powerful warehouse kick-drums, driving noise loops to heavily textured atmo tracks and dynamic drum one-shots – everything is covered!
As a producer and live-act myself, I know the scenario very well:
I am totally emerged in that synth-line, already seeing the crowds raising their hands and shouting as I open the filter cut-off. All I need is a groove – the right stage – to lay beneath that synth-line.
The samples and loops I would use are exactly what you can find in this 2022 Techno Essentials sample pack.
Pack Content:
• 64x Kickdrums
• 76x Classic + Twisted 909 Drums
• 19x Claps
• 05x DFAM Basslines
• 21x Drum Loops
• 10x Echo Claps + Rides
• 10x FX Impacts
• 24x Hihats + Rides
• 09x Noise Hi Hat Loops
• 20x Reverbed Percussions
• 31x Synth Lines
• 14x Textures, Atmos + Pads
• Genre: Techno, Dark, Underground, Berghain, Warehouse, Tech-House, Dub Techno, …
• 100% Royalty Free
300+ WAVE-files recorded in 24bit @44.1kHz on a high-class RME audio interface for maximum impact and clarity.
This sample pack is perfect for producers and live-acts who feel at home in the genres: Techno, Deep Techno, Tech House, Minimal, Dub Techno, Melodic Techno, Raw Techno, Peak Time Techno and more.