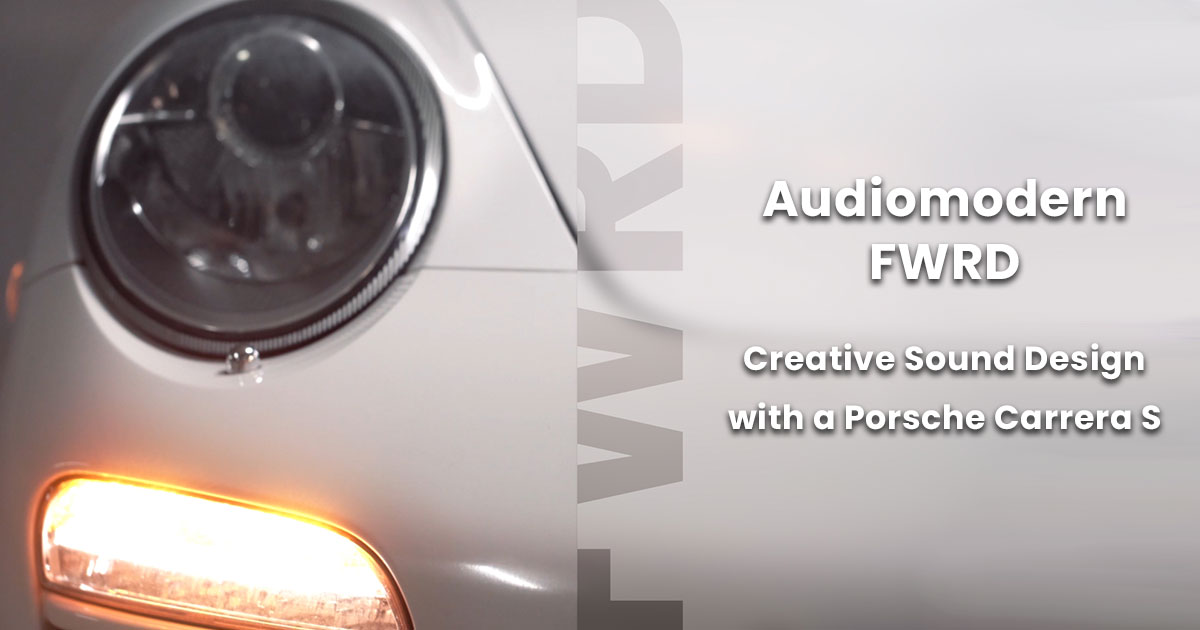 Audiomodern FWRD
Creative Sound Design with a Porsche Carrera S...
Following the methods used in the 'Making of the Shift series' video, Audiomodern are delighted to announce the arrival of 'FWRD'. A free sample pack featuring a variety of raw sources recorded from a Porsche Carrera S.
Sound designer Stefan Torto collaborated with Director & Videographer Vivian Gerogianni to demonstrate Audiomodern's sound design process that can be found on the creation of the 'Shift' sample pack series as well as on various sounds on their Atom Instrument.
About the process
Producing the tonal sounds from a car was a creative challenge for Audiomodern. At first, they recorded the belt alarm sound and sequenced it to create the main melody of the track.
In addition, they then used the metallic sound that was produced by the exhaust and this resulted in an arpeggio hung-style melody with the use of the Riffer Plugin.
The sound of the doors and other mechanical parts were used for the percussion sounds. Layering 5 different door hits and processing them differently, it was then exported to a single stereo file.
After that, the file was imported into EXS24 in Logic and then the entire note range was mapped to the keyboard.
Audiomodern also recorded the gas sound from the exhaust and used it for the snare. They then tweaked the envelope, added a punchy compressor and a nice reverb at the end and there you have it.
The last step was to perform the motifs. The midi file was edited and then added triplet fills to it.
Many of the mechanical sounds were purposely kept in their original form.
Inside this free sound pack, you can find all the samples that were recorded and used for the track plus bonus loops that were created with the raw sources recorder from the Porsche for inspiration and as an example of how the sounds can be used.
FWRD contains One Shot Samples & Loops, all of them created by recording the Porsche and further tweaking the recordings. Have fun and be creative!
Features
Mechanical & Tonal sounds delivered at 24Bit / 48Khz.
Mutated Groove Loops and Mechanical Patterns @ 120Bpm
WAV File Format
100% Royalty free for Personal & Commercial Use