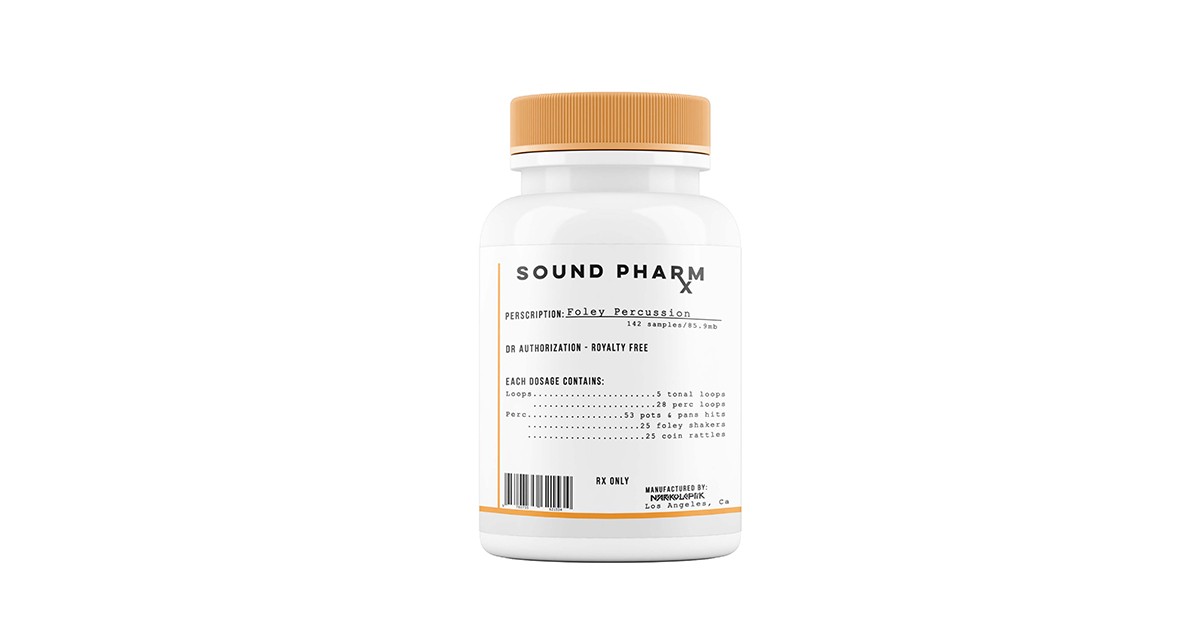 Sound Pharm – Foley Percussion – Oneshots & Loops
Add textural and rhythmic intrigue to your music...
Foley Percussion is a sample pack that will add textural and rhythmic intrigue to your music.
Instead of reaching for a hihat or shaker sample, having this pack in your library will enable you to instead add the sound of coins rattling in a cup, or the light rustle of a medicine bottle. And who needs a snare when you have 50 pans to choose from?
Speaking of pans, dubsteppers would be happy to know that those 50 (53 actually) pans are literally perfect for making your tearout pan snares.
The perc loops have a wide range of attitudes, some are more akin to light top loops and others are distorted and industrial.
If you appreciate my work please consider checking out some of my premium products, and hearing these in your productions is quite the reward too.
Happy creating, and as always, thank you for your support!
Noah – Narkoleptik
Contents
This free sample pack contains 136 samples.
25 coin perc samples
28 perc loops
53 pots and pans
25 shakers
5 tonal loops
Requirements
All samples are 48kHz, 32bit wav
This pack will take up 86mb on your computer