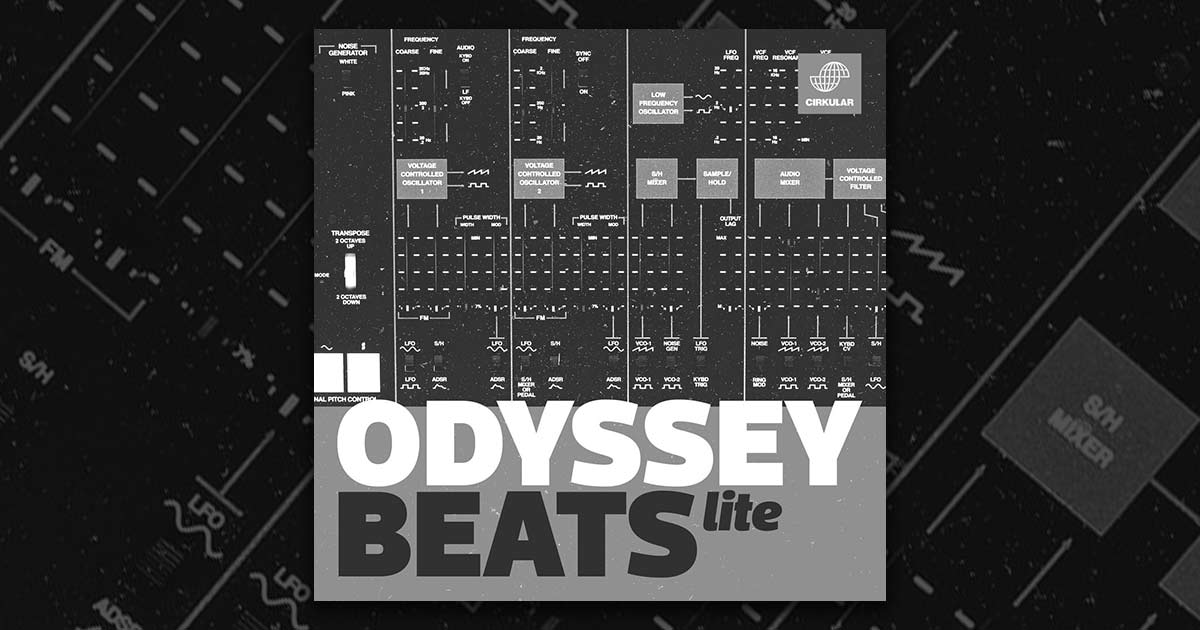 Odyssey Beats Lite
A demo collection of 2 sample kits ranging from 70's inspired percussion to modern Techno.
The ARP Odyssey is probably one of the most iconic analog synthesizers of all time. It was used by everyone from Kraftwerk to Herbie Hancock due to its versatile synthesis engine and on the fly patch making.
The midrange gnarl of the ARP is a distinctive feature that makes it one of our favorite synthesizers and the wonderful resonant filter is excellent for extremely low and punchy sounds. This inspired us to put together a collection of drum and percussion samples made entirely with the ARP Odyssey.
Every sound has been carefully captured using an ARP Odyssey Korg reissue, running through a pristine API 3124V preamp and a high end Antelope converter for maximum sound quality.
This is the lite, demo version of the Odyssey Beats sample pack — be sure to check out the full version here.
This free sample pack contains the following:
24 WAV files of drum and percussion samples recorded with the ARP Odyssey.

Kontakt file with samples organized into 2 kits, ranging from C1 to B2.

Ableton file with samples organized in 2 drum racks, starting from C1.