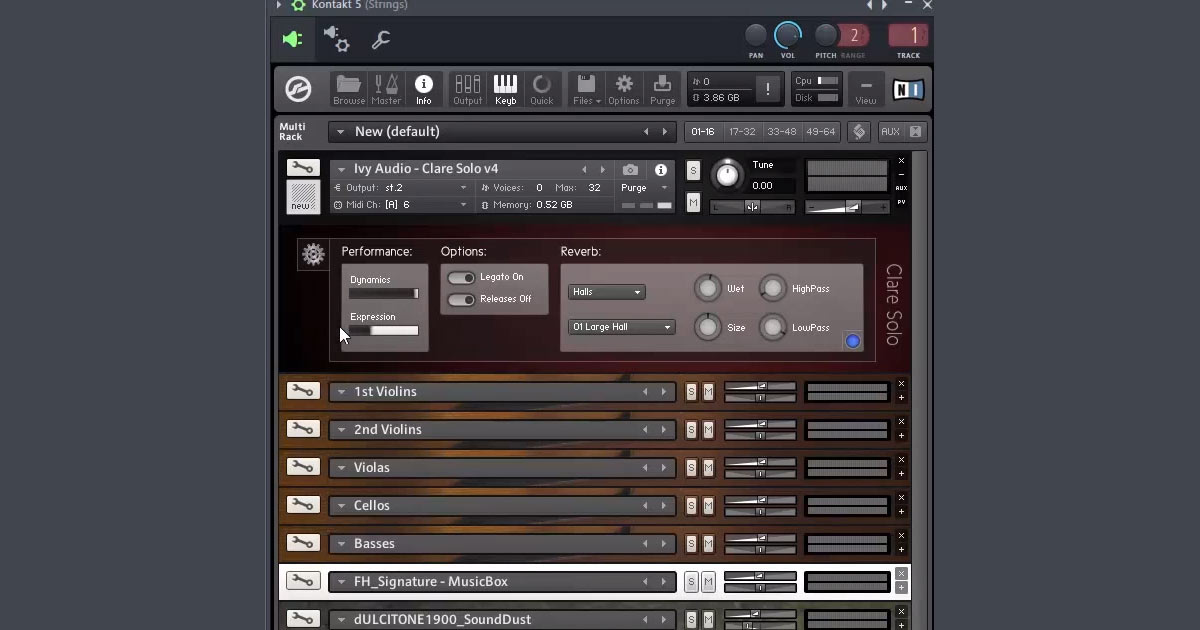 Ivy Audio Clare Solo Vocals
Clare Solo is a proof of concept for deep sampled vocals.
Clare Solo is a proof of concept for deep sampled vocals.
Most legato libraries use separate sustain and transition samples. Clare Solo transitions are all recorded leading directly into a full length sustain, resulting in a much more realistic legato performance.
Clare Solo is not the most polished product. Time constraints limited the number of notes that could be re-recorded, so there are small discrepancies in some samples, and the recording space was not very well isolated.
However, these problems become much less audible when placed in a musical context, and I urge you to try out the library in combination with a string drone or other accompaniment.
If you like what you hear, consider following Ivy Audio on Twitter for updates and announcements. Please also consider showing your support, whether by sharing the library with others, dropping me an email with some feedback, or by donating.
Note that although Clare Solo is provided free of charge, any repackaging or modification of the library for redistribution is prohibited.
FULL VERSION OF NATIVE INSTRUMENTS REQUIRED TO USE BEYOND 10 MINUTES.