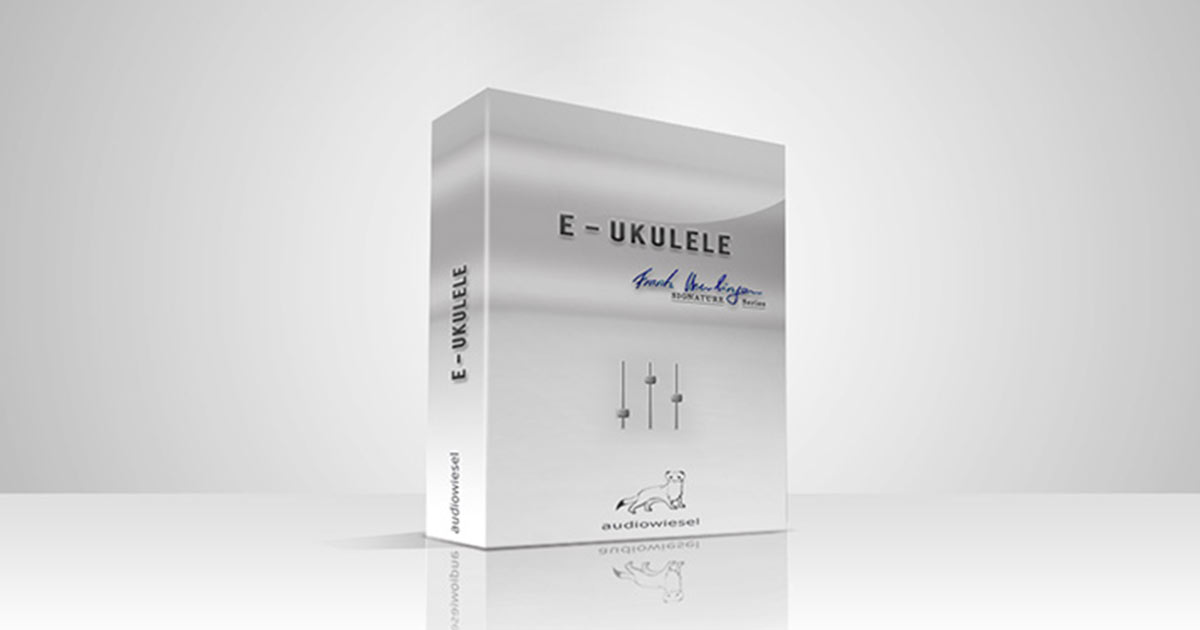 Audio Wiesel E-Ukelele For Kontakt
Audiowiesel have recorded a Les Paul Epiphone ukulele and wrapped it up to be used in Kontakt
Audiowiesel have recorded a Les Paul Epiphone ukulele and wrapped it up to be used in Kontakt. Please note you need the full NI Kontakt 5.3 and not the free player in order to use this huge Kontakt instrument. The instrument was recorded in a 24bit bitrate and totally dry so you can add your own effects and mutations.
Requirements
Full retail version of NI Kontakt v5.3 or higher is required
PC 2.4Ghz, 4GB RAM or MAC 2.6Ghz, 4GB RAM
Up to 2 GB of harddrive space
All samples in E-Ukulele are mixed totally dry in order to give you the greatest amount of flexibility. This way you have total freedom of spatial placement and the role E-Ukulele plays in your production (like a melodic or background instrument).
11x round robin per note per velocity (single notes)
14x round robin per chord per velocity (7x down-stroke, 7x up-stroke)
everything is in 4 velocity layers (Core)
10 different chord structures on every root tone (major, major6, major(-7), major7, major9, minor, minor6, minor(-7), sus2, sus4 and even dead notes)
control over ADR and round robin
1.2 GB Kontakt .ncw format
sample resolution: 44,1kHz / 24bit / stereo
Simply add the library to your shopping cart, enter your details and access your free download!