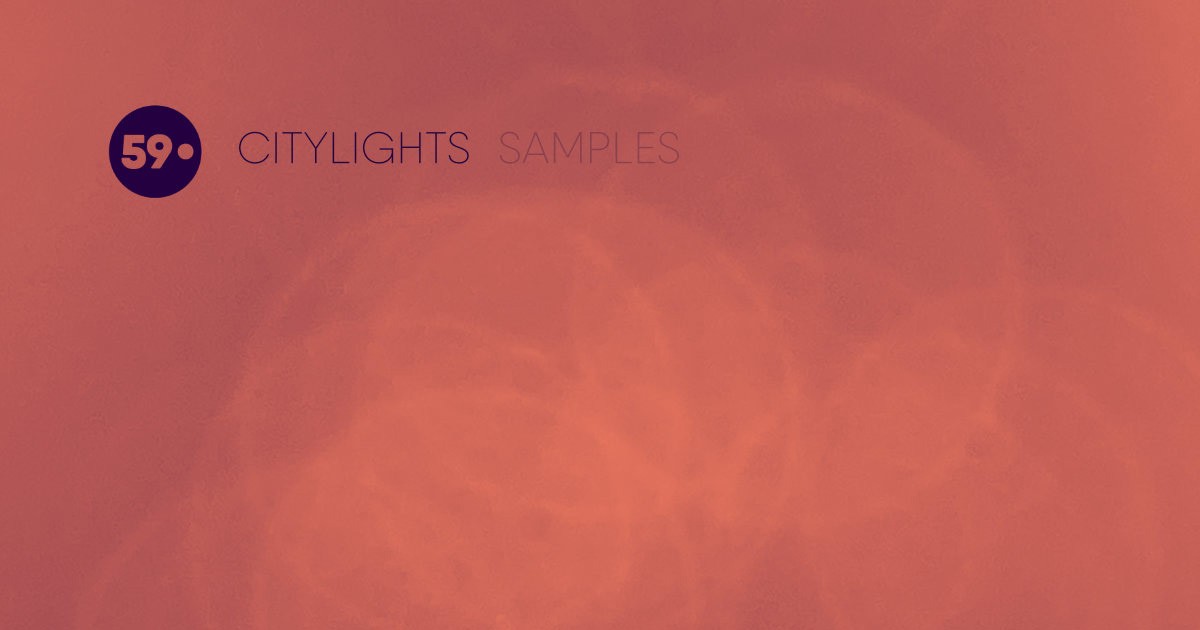 59 Perlen – Citylights
Life is full of textures!
Life is full of textures! Microhouse Artist 59 Perlen captured them in the city of Swiss Metropole Zurich and created the fascinating sample pack "Citylights" that will give you inspiration and solid material to create entirely new worlds of mesmerizing textures.
The samples have been taken in Department Stores, Snack Bars, Outdoors, Indoors, on Markets and Construction sites. The world is just full of inspiration!
Each sound has been carefully selected, mangled and optimized. The loops are designed for a speed of 112 BPM – perfect for Minimal and Dubhouse, but you can use the files also without looping.
You get 62 loops in total: Construction Site (8 loops) Walking (10 loops) The Highway (3 loops) At the Market (7 loops) The Maroni Bar (21 loops) Department Store (6 loops) Supermarket (5 loops) Station (2 loops)
Add crisp Textures to your tracks
Give your work that little extra spark
Create rich and unique Signatures
Requires E-mail address to sign up to the newsletter.